COVID-19 has hit community groups hard. Not being able to gather means they have not been able to raise funds through traditional events like markets, sausage sizzles, car boot sales or Sunday offerings.
Little parish churches like St Paul's rely entirely on the financial contribution of parishioners to survive. In light of wide secularisation, this has become very difficult even before COVID-19.
If you appreciate the presence of St Paul's in our community and online, you might like to contribute to our ministry, either as a one off or a regular direct debt. The details are below 👇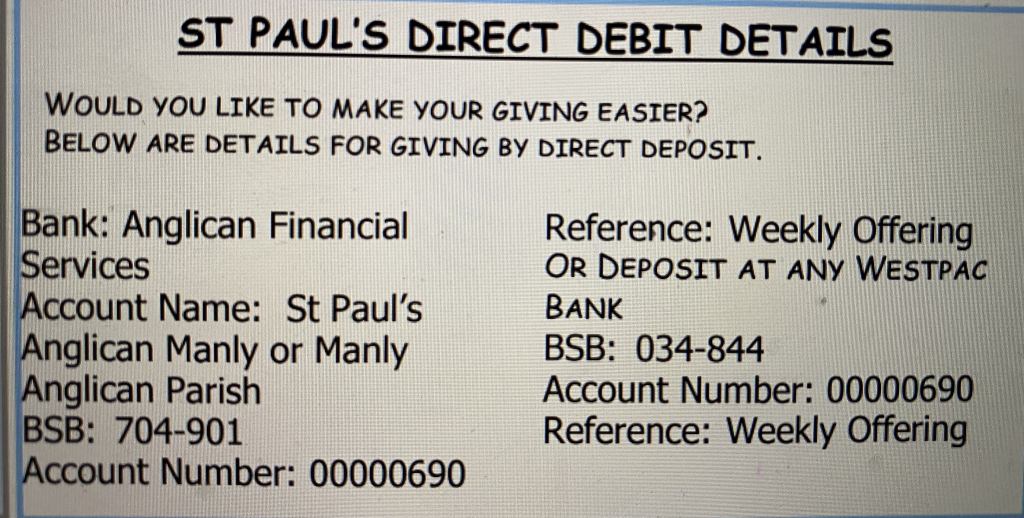 Direct Debt Form for regular contributions: https://anglicanchurchsq.org.au/wp-content/uploads/2019/11/Regular-Payment-Request-Form.pdf
Thank you for your continued support and encouragement!
St Paul's, Manly.