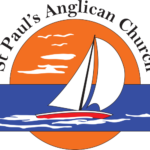 At St Paul's "we love because God first loved us" (1 Jn. 4:19). We believe in the inherent goodness of all people - that the divine dwells at the heart of all living things. We believe the whole world is sacred and so we seek to celebrate God's presence among us with joy. As such, we are committed to the spiritual growth and wellbeing of all who seek a place to belong. St Paul's is an inclusive church, welcoming all and offering equal opportunities for those seeking an authentic spiritual community. As all people belong in God, all people belong in St Paul's. Come say G'day!
St Paul's Parish Council
St Paul's is unique. A small church with a big heart. We proudly honour our history while genuinely seeking the future in to which God invites us. We do not take ourselves too seriously, love a laugh and good coffee! Our common purpose, in to which you are welcome, is a rhythm of authentic Christian spirituality centred on Jesus Christ, practiced in communion, grounded in centuries of tradition. Pace... a place of peace and prayer, embodies our contemplative spirituality and call to action. Drawing upon the rich depth of Christian practice, we seek to share God's love with each other and with the world around us. We gather each Sunday at 8.30am for Holy Communion to give thanks to God for the many blessings in our lives, for spiritual nourishment and to encourage each other on our Christian journey. Every Tuesday morning at 9.30am we share a contemplative time of sacred space in prayer and fellowship.
We have a strong and active branch of Mother's Union, a global Christian movement seeking to transform lives and communities through loving relationships and acts of service. Our Cursillo group gathers each month to support each other's spiritual path through prayer and relationship with each other through Christ. Cursillo is also a global ministry started in Spain in the 1940s, making its way to Australia in the 1970s. In addition to regular gatherings of worship and prayer, there are always social events happening in our community. We share great relationships with our friends at St Peter's Anglican, Wynnum, including many of fun times. Keep an eye on the Announcements below and our Facebook page for regular updates!
St Paul's People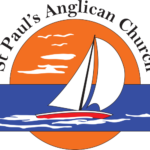 Vacant
Parish Priest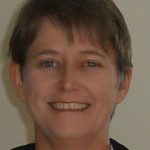 Jennifer Crisp
Church Warden
Rob Wilson
Church Warden